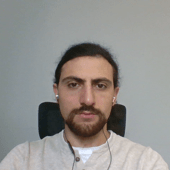 Karen Navasardyan
Tech
I'm Karen from Armenia. I joined Snowfall at the beginning of 2020 as a Senior Android Developer. 
I have more than 7 years of dedicated experience in IOS/Android development and at Snowfall I'm standing behind the code review, feature delivery, stability/productivity improvement processes as well as architectural design and product distribution. 
Working in Snowfall is a great opportunity. Our multinational team is enthusiastic to deliver the greatest value and is located all around the world. The best part of being here for me is people and professional growth opportunities.
If you are a tech enthusiast, want to grow and be on the edge of the industry, Snowfall is the right company. The professionals are always happy to support, eager to share their knowledge, and quick on the help. You will work with internationally known clients and cooperate with famous companies.