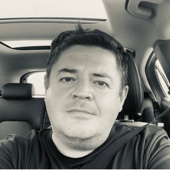 Namik Abbasov
Support – Delivery & Operation
I am Namik, based in Sweden. I joined Snowfall in December 2015. I do a lot of different things in Snowfall, but my main role is Head of support, as well as QA Lead.
I really like working for Snowfall, the things we do and the way we do it makes you challenge yourself constantly and motivates you to be a better employee and a person. 
Working for Snowfall gives you a whole new way of working, as you do it remotely but at the same time you are having very close connections with other colleagues. Working for Snowfall is a lot of fun!